As mentioned in Tuesday's troop meeting, Troop 648's Alex Demski is starring in Spotlight Youth Theatre's production of Annie Get Your Gun. Â Alex will be playing one of the lead roles – Chief Sitting Bull. Â Come on out and support your fellow scout and have a great time doing it! No work gloves or Class A/B required!
And right now, get your ticket at 50% off or only $7  here at Goldstar.com.
Some additional show info:
If you like great music, big production numbers, and lots of laughs, you're going to love Annie Get Your Gun. This tuneful Wild West show-within-a-show shines the spotlight on rough and tumble Annie Oakley, a backwoods gal who's plucked from obscurity, becomes the toast of Europe and falls in love with Frank Butler, the leading man of Buffalo Bill's traveling show. Annie may be quick on the trigger, but she soon learns you can't get a man with a gun! Boasting a score that includes Irving Berlin gems like "There's No Business Like Show Business," "I Got Lost in His Arms," and "I Got the Sun in the Mornin'" this classic American musical is sure to hit the bulls eye!
"A musical for the ages, and one of the Broadway Theatre's most enduring triumphs."
– The New York Post
Show Dates: October 24 – November 9, 2014
Show Times: Fridays at 7:00 PM
Saturdays at 2:00 PM and 7:00 PM
Sundays at 2:00 PM
Director: Kenny Grossman
Music Director: Mark 4man
Choreographer: Madison MacDonald
Spotlight Youth Theatre info: 10620 N. 43rd Ave, Glendale, AZ, (623) 521-8093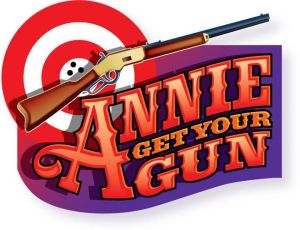 Scoutmaster – T648