Hello Troop 648
The campout this weekend is in the Dragoon Mountains in Southern Arizona.
We will have 4 adults and 9 scouts. It's long drive, so please be at the church near the shed at 5:00pm.
Costs including the following:
$23/Scout for gas and the campsite fees. Please bring this with you on Friday.
Patrol food – your patrol leader will let you know about the food costs for the weekend. This is usually around $15/Scout.
Friday night dinner – we will stop in Casa Grande for dinner, so please bring money or pack a meal to save
There's going to be some hiking, hanging out, advancement work and an awesome cooking competition!
The temperatures are expected to be in the low 80s during the day and the mid 50's at night, so please be prepared!!
Thank you and we look forward to an awesome weekend!
Mr. Copley and Kevin Weinhold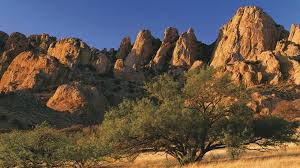 Cochise Stronghold