This last weekend, 11 scouts in our troop headed up to the rim to beat the heat (well… usually we'd have to beat the heat). Our destination was Willow Springs Lake for a canoe outing.
We found a nice spot off the Old Rim Road on Friday night. Camp was setup fairly quick. Some of our older and "wiser" scouts decided to see if it would really be cold at night in hammocks.
On Saturday, after a breakfast of bacon and eggs for our troops, we headed to the lake. Canoes were taken off the trailer and off everyone went.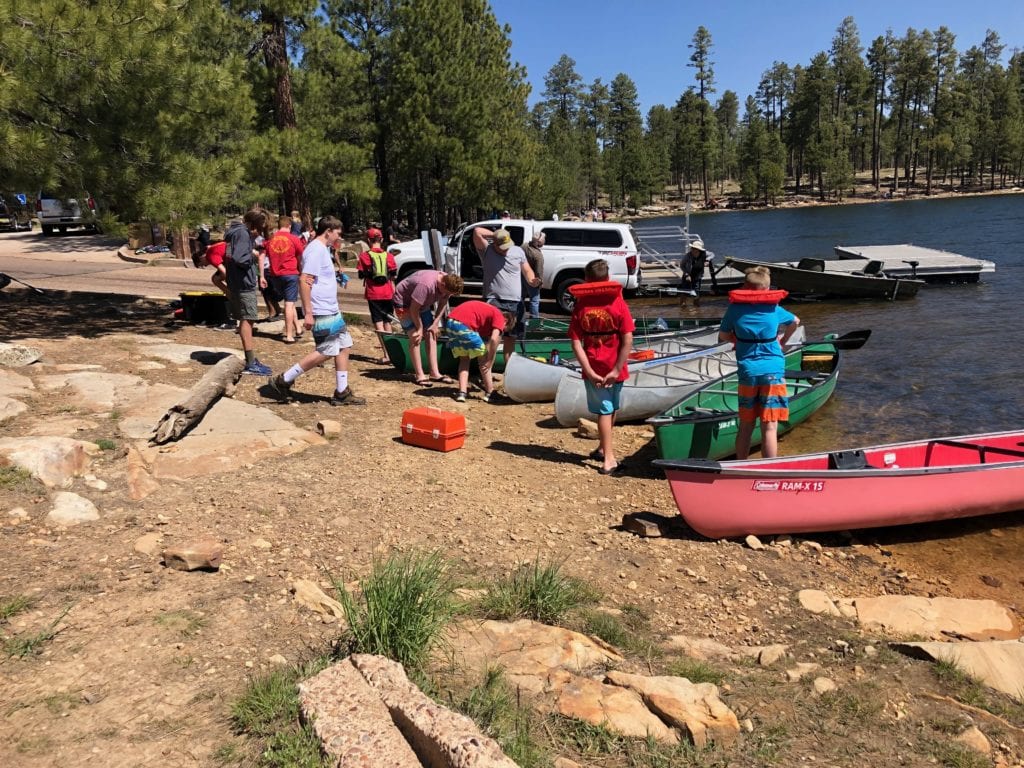 The wind was blowing a bit, so most of us headed up wind to have an easier paddle back. Some of us went exploring a peninsula, some of us found a geocache across the lake and some of us tried to combine fishing and canoeing with no success, unfortunately. We regrouped a bit after noon and refueled on sandwiches.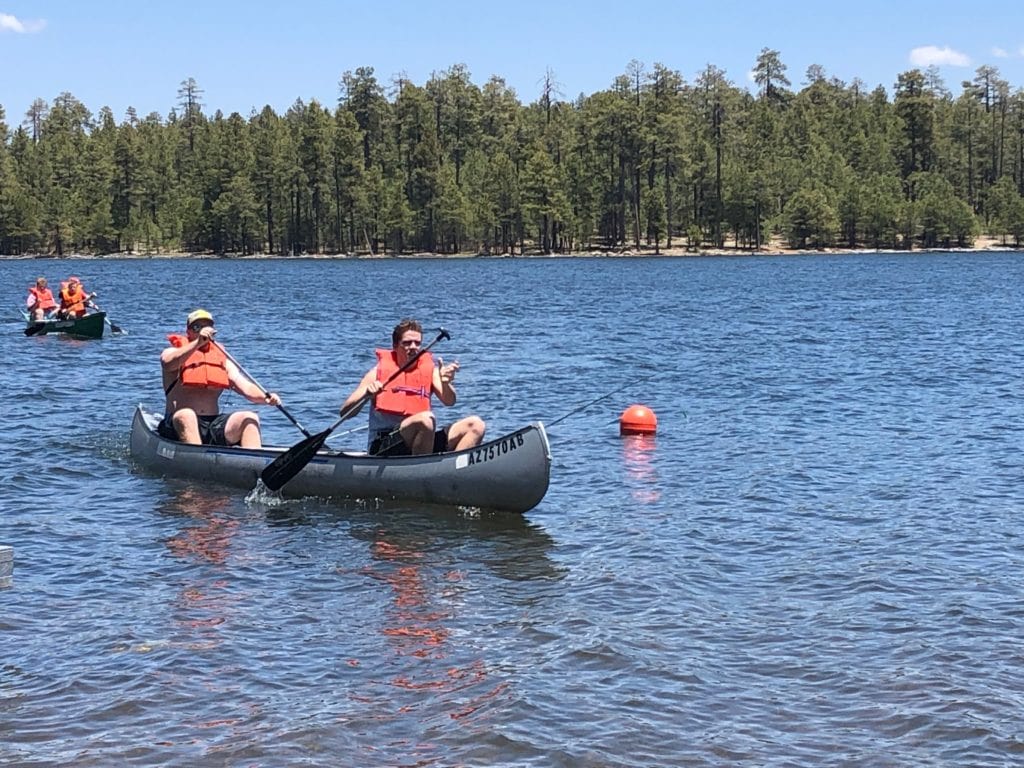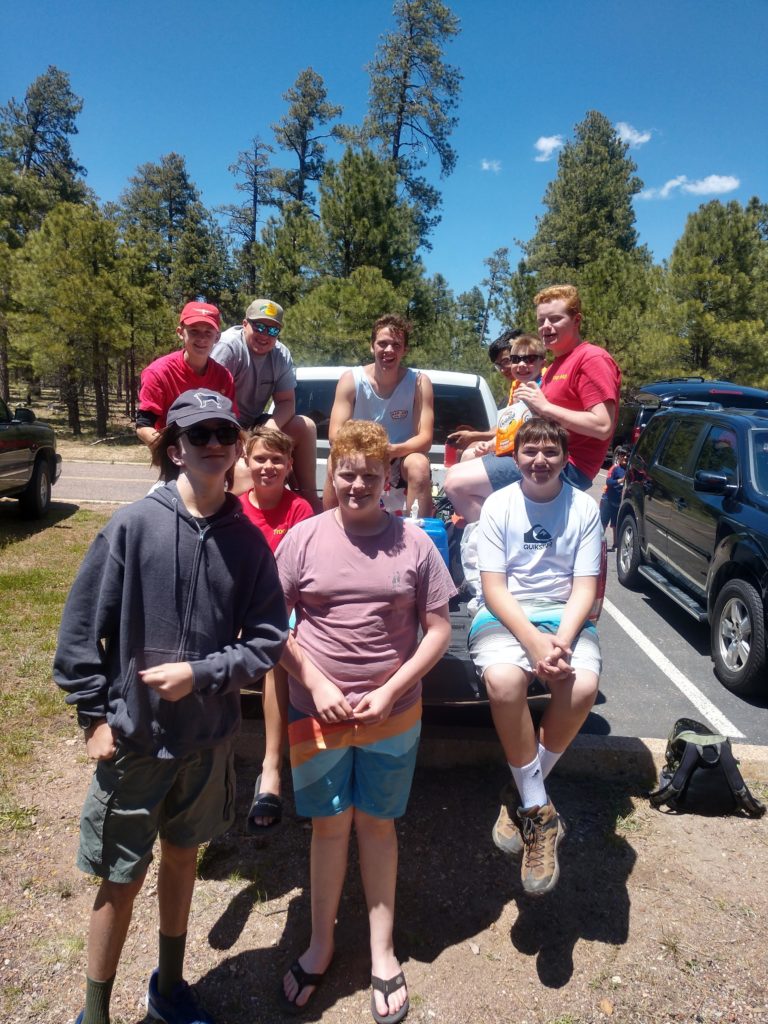 A vote was taken and we decided to head back out to the water. Some of our group decided that they were going to brave the chilly waters and have some fun jumping off the rocks. Hard to believe but we have video evidence. The adults would have jumped in as well but someone had to supervise.
After a bit, it was decided that we'd head back to camp. A few of the scouts made the short trip to the edge of the rim before dinner.
After dinner, we had a nice warm fire where we enjoyed for the most part just staring into the fire and relaxing.
We want to thank Sean and Eric, our youth leaders, who ran such a great outing. We'll definitely be back again in the not to distant future.