Another successful trip to Camp Geronimo by Troop 648. This year, we had 18 scouts participate in summer camp north of Payson.
It was a bit of a crowded one at Geronimo, over 900 people. We managed through long lines for swim tests and dinners with great patience and the camp was quite efficient after the first day.
We had site 5, which was new for our troop. This wasn't too far from the center of camp, but we were up a hill and slightly back for a fairly isolated camp.
Our scouts completed a plethora of merit badges. This may have been the best completion percentage for merit badges in over 10 years! That merit badge work, along with their Big-G Gold award effort, kept the camp clean by a lack of scouts except at night.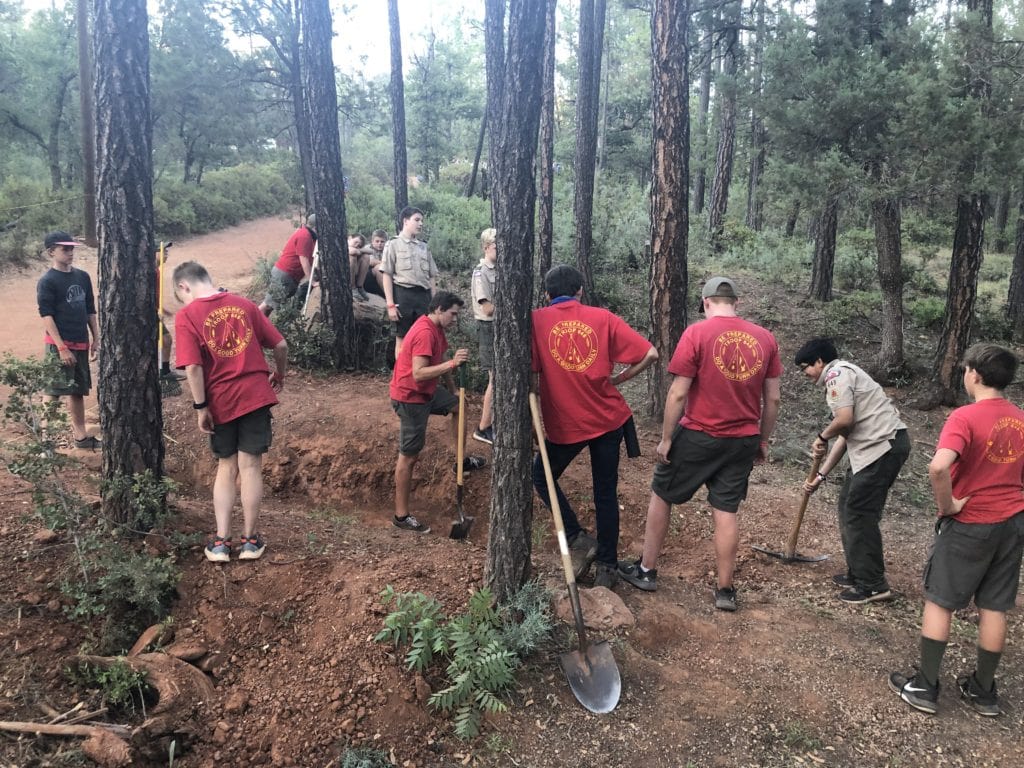 Stop hitting me in the foot! – Dylan
We had five days of perfect camp inspections and another Big-G Gold award for our troop. We had one of our younger scouts finish the "I DID IT ALL" challenge. We worked hard on our service project and represented our troop well at our flag ceremony.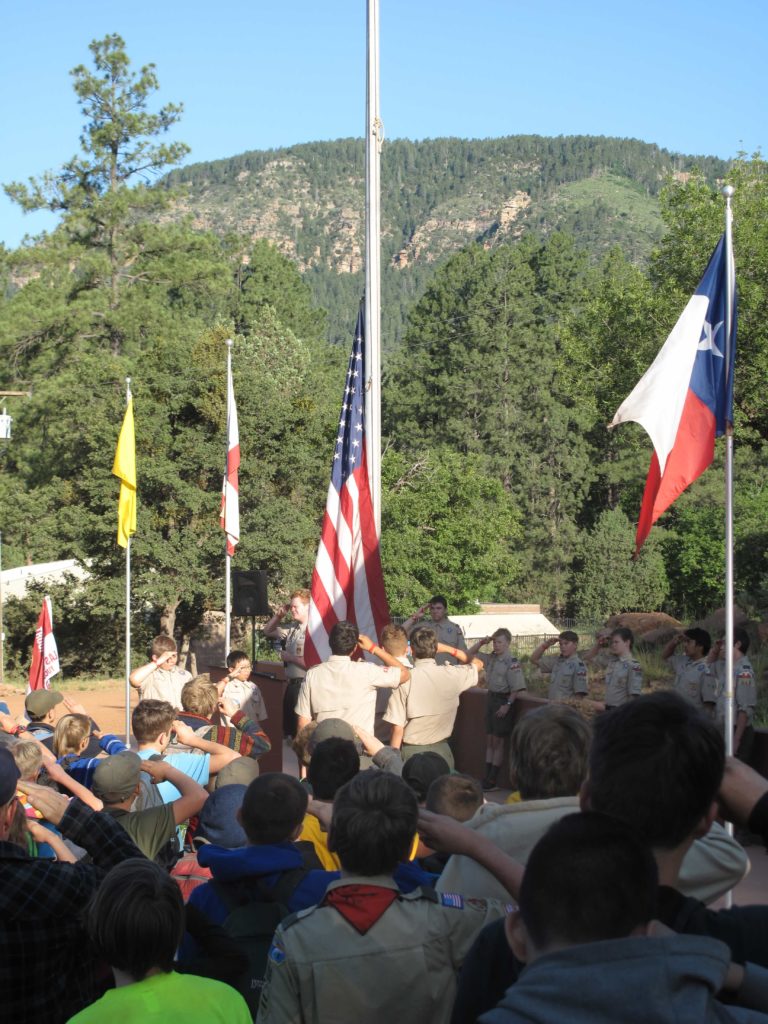 Mr. Cole reported that it was one of the few Thorns and Roses for summer camp at Geronimo that he'd ever heard scouts bring up thorns about being too cold overnight without there being rain! Don't think that's anything to worry about now that they are back in the Valley of the Sun.